Just before Christmas, a Chicago Food Truck decided to give away free sandwiches for a year to their 1000th Twitter follower.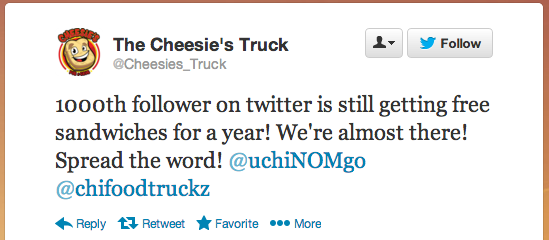 You know I had to try.
After checking it a few times over a 15 minute period or so, I noticed that the follower count was increasing very slowly. I knew I wouldn't have the diligence to continue checking, so I decided to write a script that would do the check and notify me every ten minutes or so. Since I'm on a Mac, I decided to use Growl for these notifications.
In this post, I'll walk you through how to automatically check a Twitter user's follower count and get a Growl notification periodically.
What You Need Continued…